Web 2.0 Resource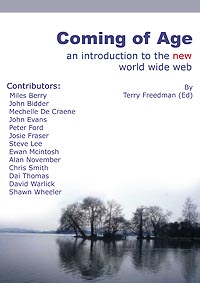 Here's a great
free online book
"Coming of Age".
I read it last week and found it to be a very helpful resource.
"The main objectives of this free publication are first to inspire teachers to want to try some of these "new tools"

(web 2.0)

for themselves and with their classes, and then to provide practical advice and guidance on how to do so."
Thanks for providing the resource!...and free makes it even better!